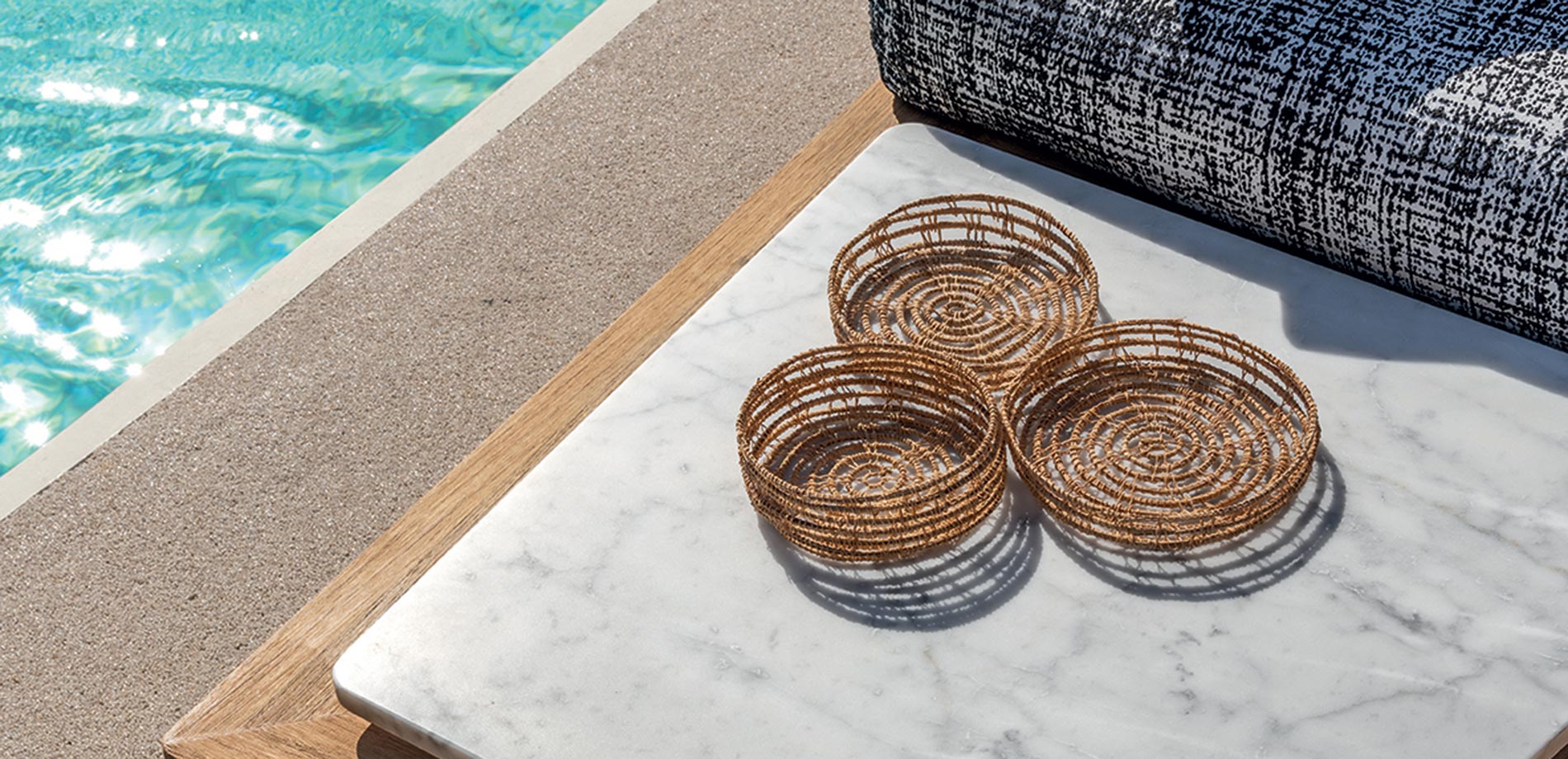 Materials
The quality of each piece in the Ehimo collection starts from the value of an original design, the result of the interpretation of traditional concepts and materials, in the light of taste and contemporary lifestyle.
Fine woods fromcultivations with controlled reforestation. Recyclable synthetic fibres that recreate the sensations of organic materials. Varnishes that respect the enviroment, with colours that take thei inspiration from nature.
Ethimo selects the materials for their technical and functional qualities, but also for their ability to give a feeling of natural comfort, elegance and prestige: to look at and to touch.