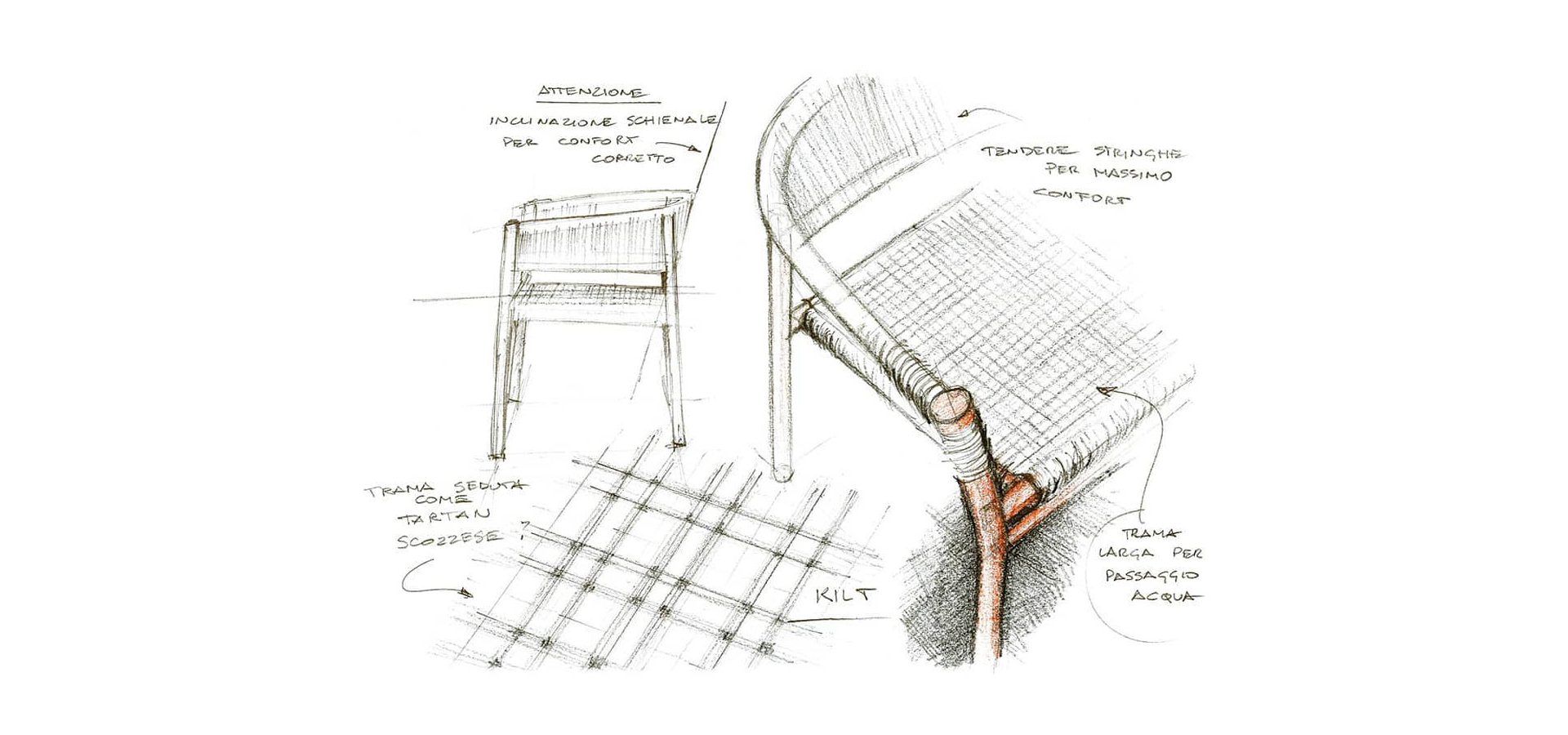 Designers
Ethimo collaborates with some of the most famous Italian and international designers to interpret space and seasons, a perfectly balanced mix of nature, design and emotion.
Ethimo style speaks a multitude of languages that give rise to impassioned projects, the ideal synthesis of creativity, intuition and function.
The culture of design and attention to details become sophisticatedly elegant furnishing lines that fit beautifully into any setting, effortlessly enhancing exclusive prestigious locations all over the world.