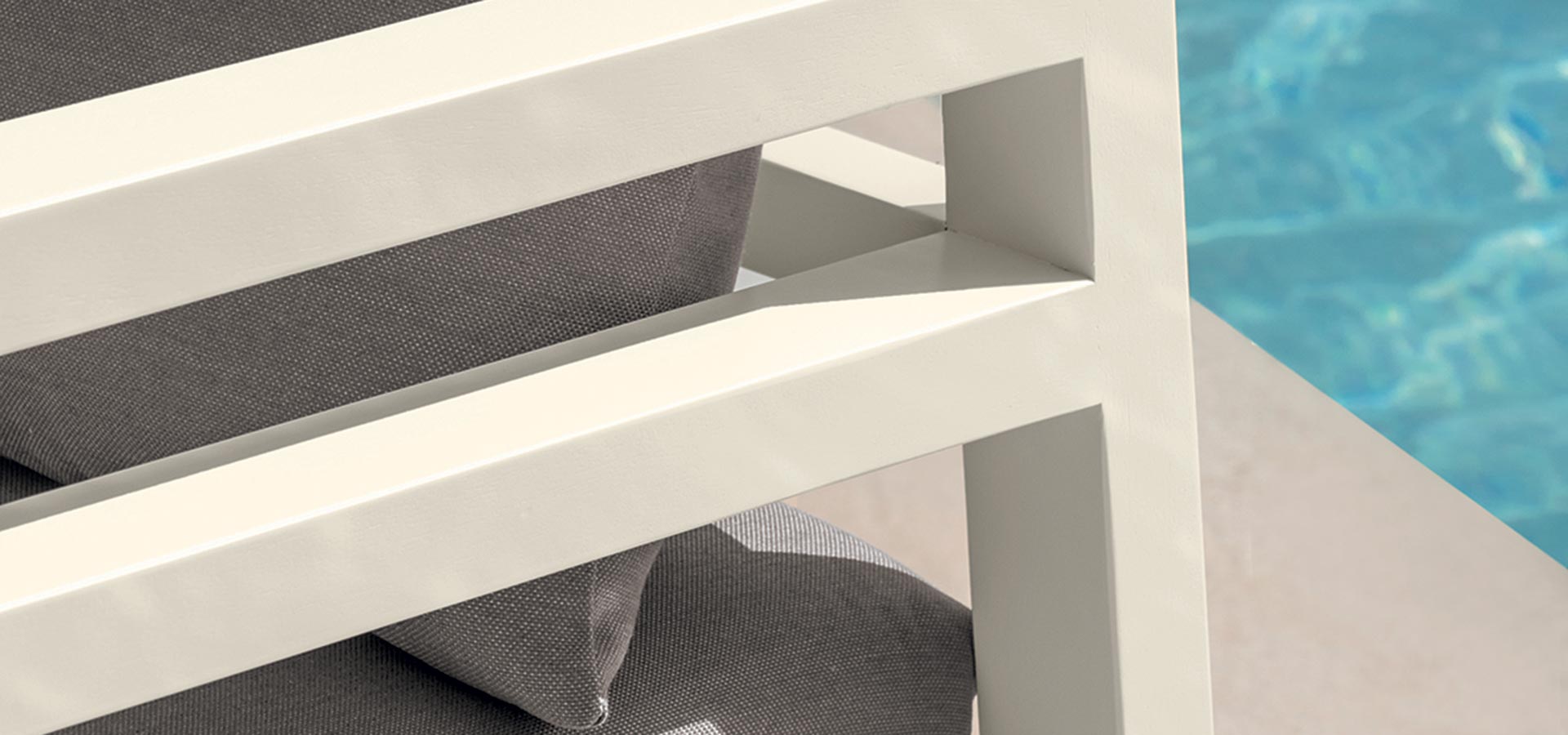 Painted mahogany
Painted mahogany
As for painted wooden furniture, Ethimo chooses mahogany wood coming from regulated Indonesian plantations. Mahogany is a very durable hardwood, extremely suitable for outdoor use, also commonly used in boat building. after drying and before painting, the wood is treated with a sealant which closes the pores making it waterproof. The paints used are weather resistant and weatherproof, guaranteed by a special procedure for fixing the colour.

Cleaning and maintenance
In the case of painted mahogany furniture, it is necessary to take care of the surfaces avoiding scratches and scrapes. For the cleaning of surfaces it is advisable to use only mild soap and water, absolutely avoiding sponges, aggressive detergents and abrasive agents. To restore the peeling surfaces, the corresponding touch-up paint is available.
M4
M4 Langhe Green
M6
M6 Lipari Grey
M2
M2 Pantelleria Blue
M3
M3 Ostuni White