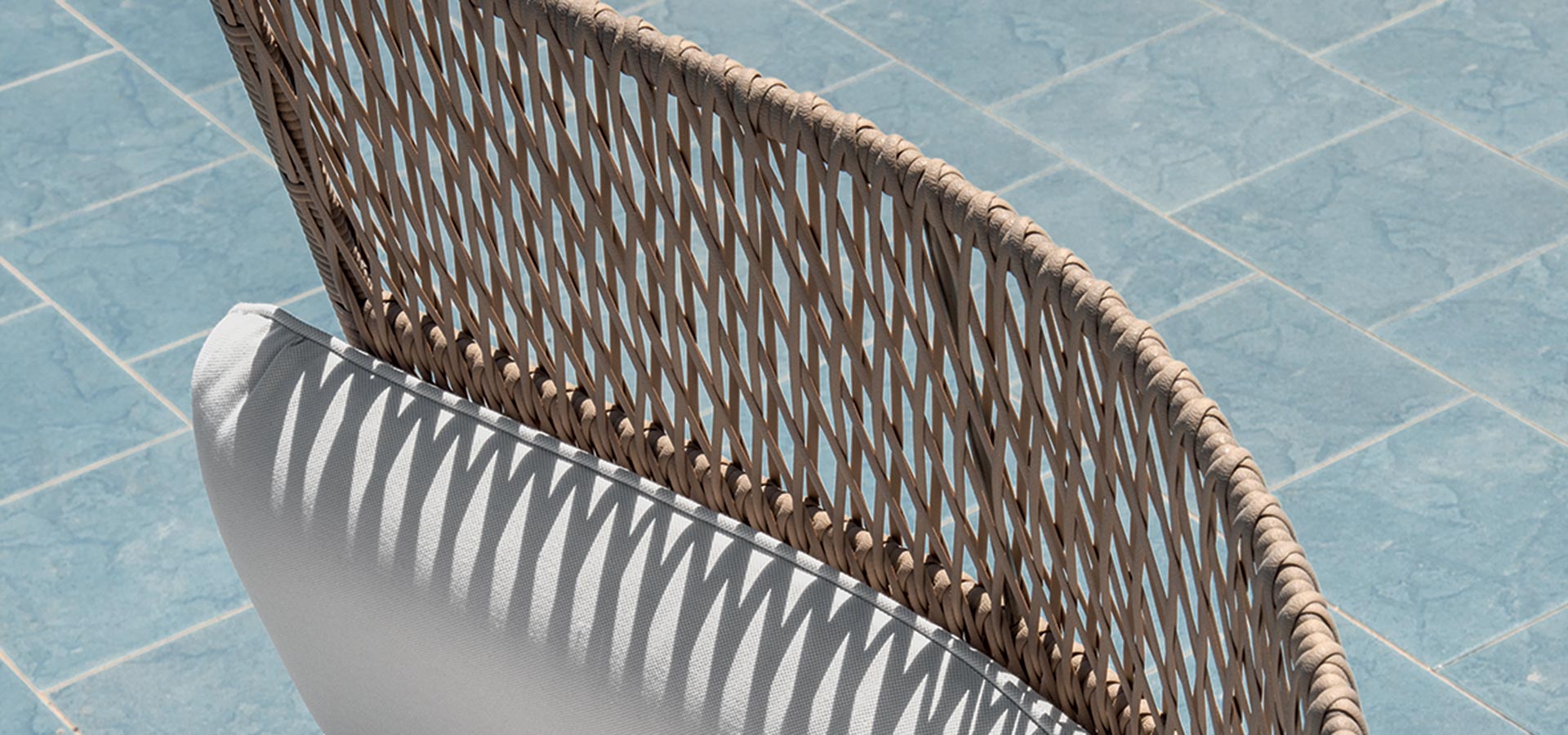 Wicker
Wicker
Ethimo Etwick fiber is completely recyclable and recreates wicker's natural look. It perfectly withstands the elements and the passage of time. It is handwoven and it has a rough finish which makes it perfectly natural to the touch and sight.
Ethimo Lightwick fibre is a weaving composed of a wire base with a diameter of 2 mm with a round section used to create different meshes carrying out an irregular, very comfortable pattern. Combined with the aluminium frame, it gives shape to outdoor elements characterized by extreme lightness and strength.
Ethimo Natwick fibre is a recyclable synthetic fibre in a natural and sand– colour finish, whose semi–circular section means it can be used fo especially light, dynamic weaving. Extremely resistant to atmospheric agents and wear.
For normal cleaning and maintenance it is advisable to wash the fiber with pressurized water, using a non-abrasive sponge and mild soap or with a soft-bristled brush to better penetrate the cracks in the weave. It is recommended to not use tools that can scratch the surface of the fiber. Let the furniture dry in the sun. Cover with cushions only when it is completely dry.
WNH
Sand Beige Wide Weave
WNF
Sand Beige Tight Weave
W20
Etwick bark
W21
Etwick white
W22
Lightwick warmgrey
W23
Lightwick warmwhite