Genuine Conviviality
In company around a table, an ancient ritual that today acquires even more profound connotations. A desire for cosy familiar sensations, a yearning to nourish body and mind with food and dialogue, the new-found pleasure of spending time together.
Beautiful dining
Collection Rafael by Paola Navone
The table is shaped for socialising, the chairs meet a desire for wellbeing, colours and materials fit seamlessly into their natural habitat.
Living outdoors, a timeless practice from Mediterranean culture that is now back in vogue, thanks to the extension outwards of living areas and lifestyle. One of the most distinctive materials in the Ethimo collection, thanks to characteristics that make it ideal for outdoor furnishings for homes and gardens, teak is the feature shared by sophisticated socialising, together with statue marble, a material used for millennia in art and architecture, and lava stone, its colours and irregularities recalling the sea.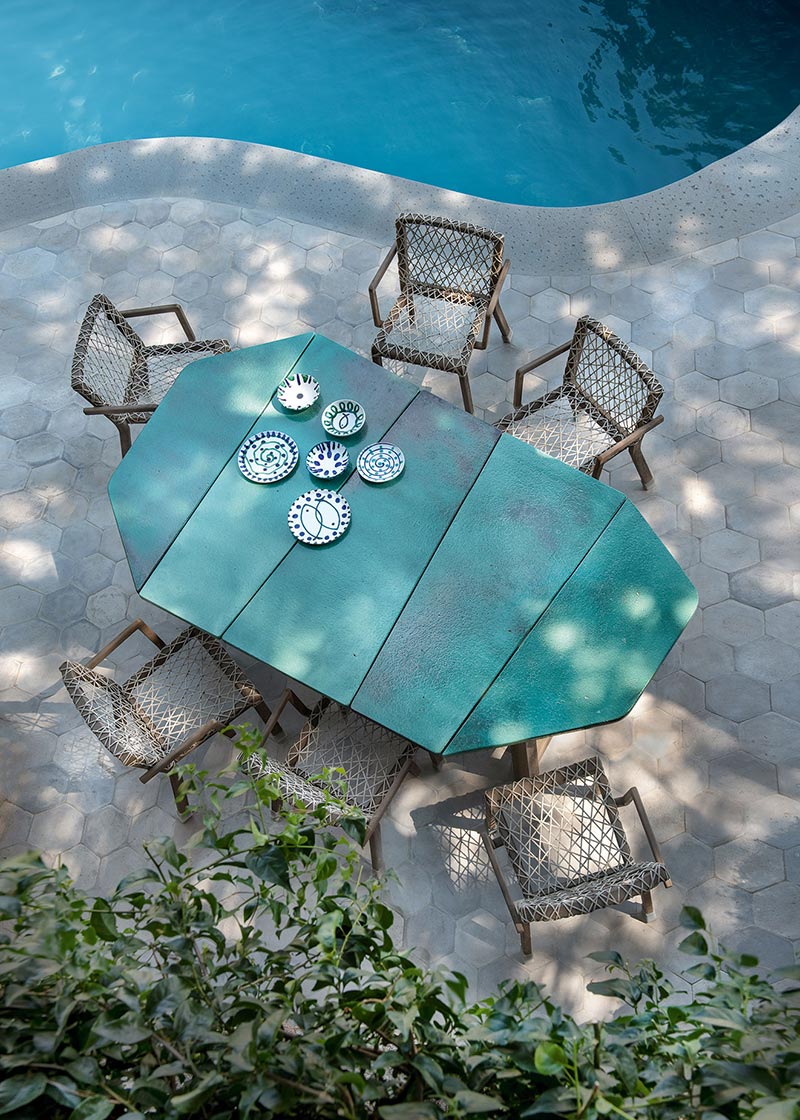 Around the table
The secret of the perfect dining set lies in the dialogue between table and chairs, satisfying any desire and meeting all needs.
The round table is popular with everyone, the square one is easy to position and use, the rectangular shape speaks the language of traditional households and the extendable table welcomes an even larger number of diners. The chairs not only complete the table, they bring it alive, creating formal textured combinations that are all about ergonomics, function and design. Teak, metal, fabrics and woven fibres turn these furnishing elements into objects of desire that can also be used inside.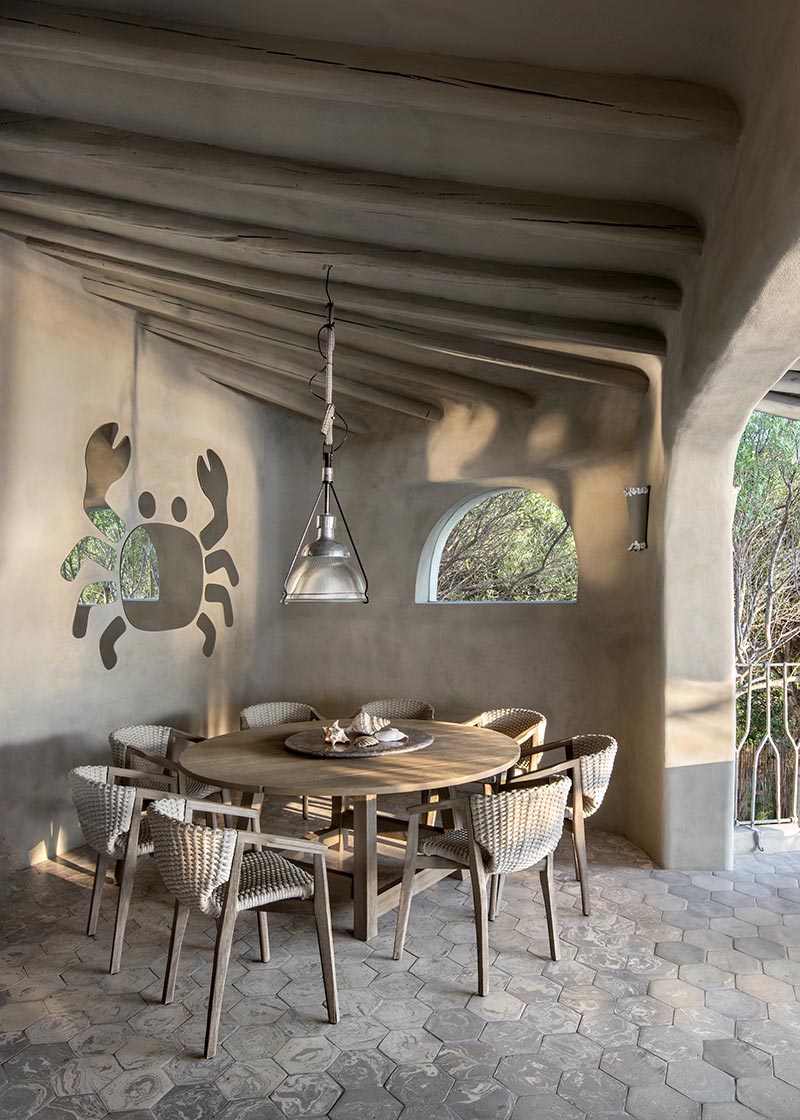 Natural Harmony
The perfect mix of design, nature and function for lunch in the garden, dinner with a sea view or a long moment relaxing in the shade of a portico, savouring the most authentic pleasures in life.
The choice of materials highlights how Ethimo collections embody a concept of outdoor living in which the sun, wind, sea and trees are must-have elements, together with the furnishings. Metal adds a contemporary note to the noble warmth of teak from FSC-certified sustainable forests, naturally at home in the open air. Tailoring-style attention to detail is reflected in touches of craftsmanship that in turn create continuity with ancient manual traditions.