Mountain Style
From the Mediterranean to the Dolomites, the Ethimo collections blend with the essence of unique places in which nature, history and the present embrace a sophisticated, meditative lifestyle brimming with charm and inspiration.
Beauty portrait
Collection Rafael by Paola Navone
Natural materials become contemporary design, among the sinuous profiles of high peaks that mark the slow rhythm of unspoiled nature.
With creative flair, Paola Navone designs discontinuous forms, like mountain peaks that alternate with asymmetrical elegance. Dynamic balances develop on alternating colours and deliberate tactile imperfections, in which design is contaminated by the natural world in a perfect combination of elements. The Rafael collection brings its tribal soul to a high-altitude environment, reinventing itself with winter fabrics that cover generous cushions with check patterns, soft knitted weaves and warm colours for an enveloping embrace immersed in a rarefied landscape.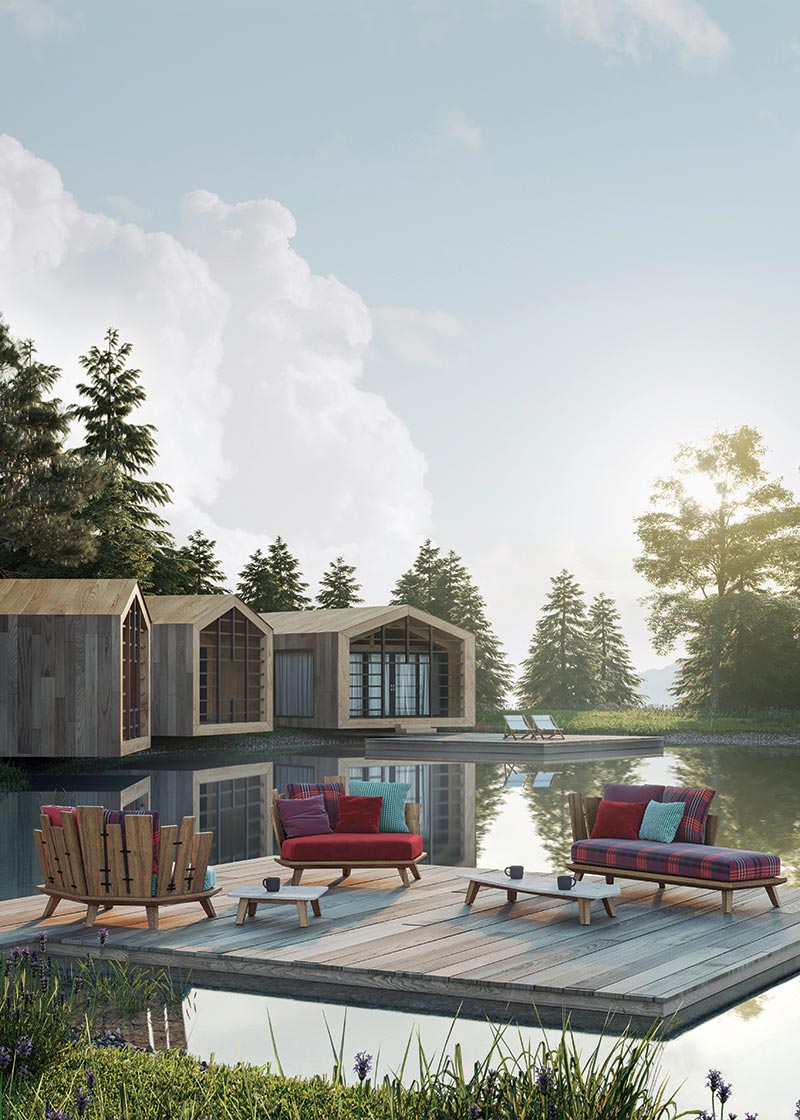 Positive Energy
Studio Thun's design experience has resulted in a line devoted to outdoor living in the mountains. Covered with lively tartan patterns or sophisticated bark fibre weaves, Allaperto embodies design and elegance.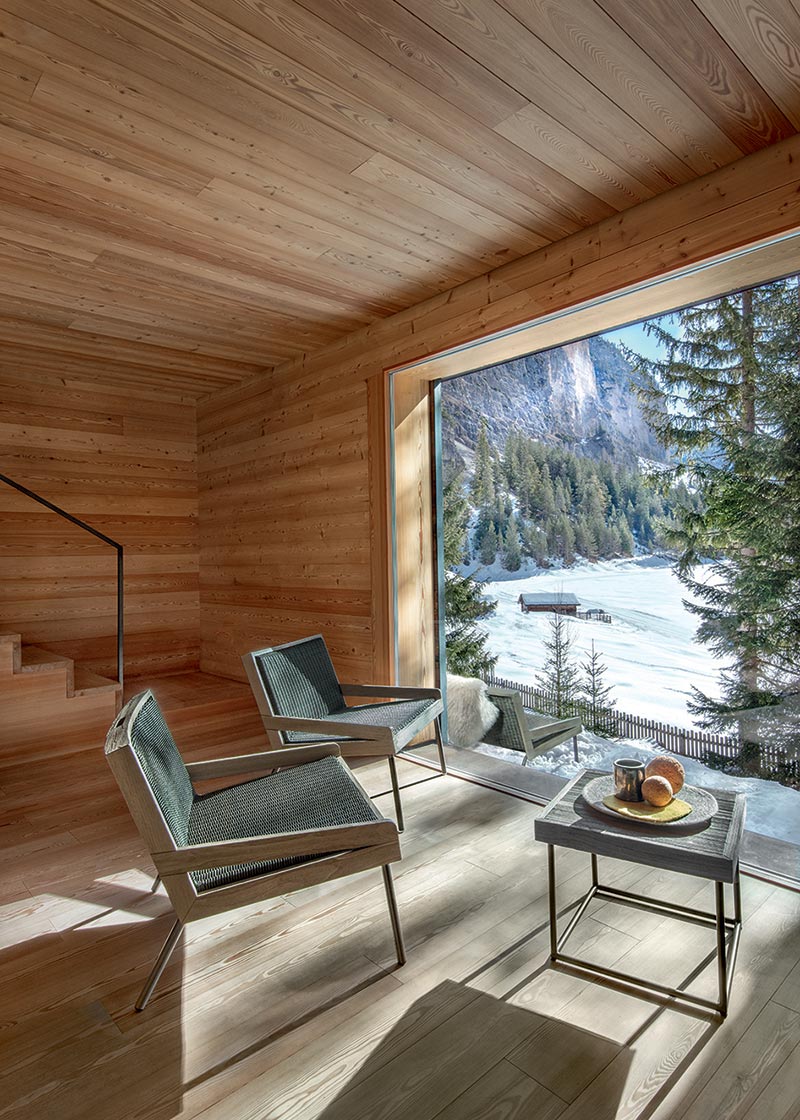 Time passes slowly and nature transforms into emotion; the mountains are a creative backdrop just a stone's throw from the sky. Outdoor moments to share the joy of being together.
Private emotions
The snow-capped peaks and most secret woods conceal special places that seem unreachable. Exclusive spaces where you can appreciate unique moments that are homely, yet boast all the charm of a sophisticated contemporary resort in which design takes centre stage.
The scent of wood, the starry sky and unspoiled nature. The environment and design merge in unexpectedly charming scenes. From the most exclusive beach clubs to the most sophisticated mountain lodges, Ethimo creates furnishings designed to enhance the pleasure of outdoor living. Specific outdoor solutions that are always high-end, offering maximum quality and elegance.