Poolside Life
The blue of the sea and the sky the white of the clouds and the sails, the red of the ancient Roman villas, the green of the Mediterranean scrub... colours that paint places and emotions, beside the sea or around the edge of an exclusive pool.
Total immersion
Surrounded by the beauty of nature, caressed by the water and the sea breeze, your skin warmed by the sun as you give in to a sensation of absolute wellbeing.
The natural elements blend seamlessly into the landscape becoming one with a harmony of colour and matter. The grain of the teak, the warp and weft of the fabric, the glint of the metal, and the weave of the fibres recall a mosaic of places and memories. Mykonos, Scopello, Amalfi, Puglia, and Sardinia—stages on a journey around the Mediterranean, extraordinary scenarios perfect for total relaxation, for re-energising body and mind, enjoying endless moments of peace, quiet and company in the open air.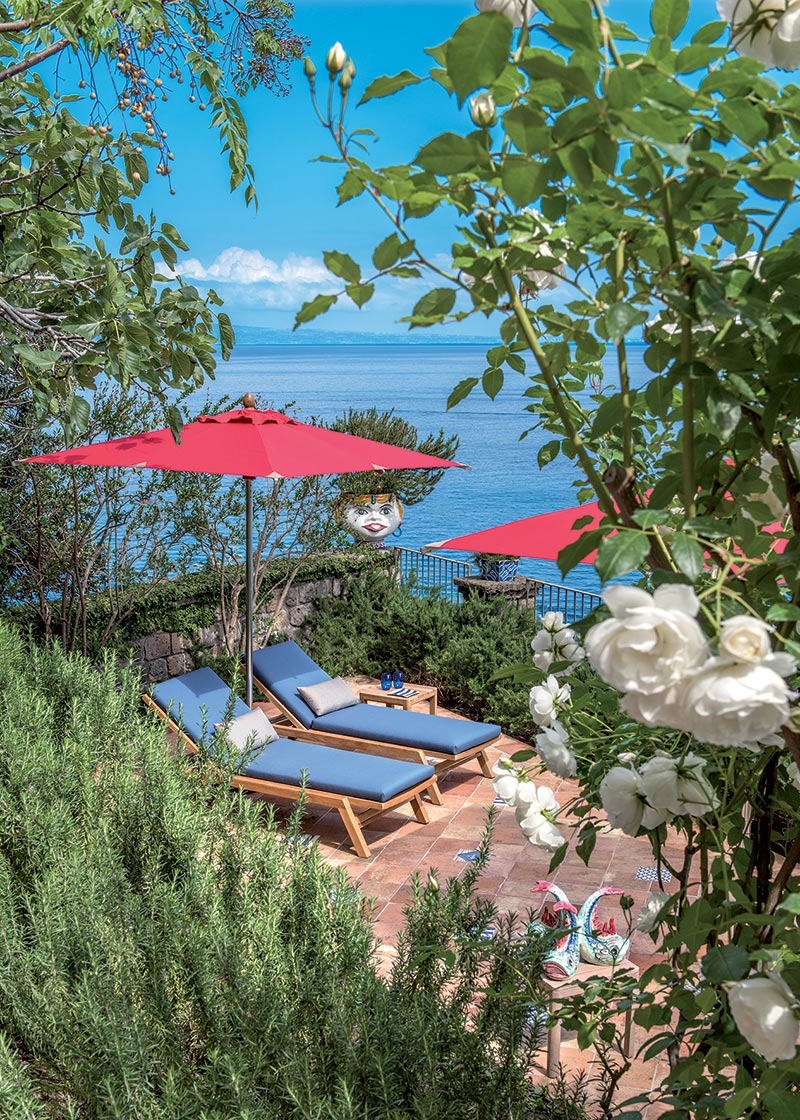 Mediterranean soul
Terraces jutting out over the sea, little hidden corners of paradise, beaches for a chosen few: a furnishing solution for every situation, in harmony with nature and ourselves.
Fixed or foldable sunbeds, sun umbrellas, low tables: the mere mention of this kind of furniture brings summer instantly to mind. This season that is all about free living and wellbeing, while embracing the pleasure of refinement and absolute attention to every detail. The main player is teak, strictly eco-sustainable, a wood that speaks of travels at sea and exotic moods, made even more fascinating by its pickled finish that emphasises its grain to give it a pleasantly distressed look.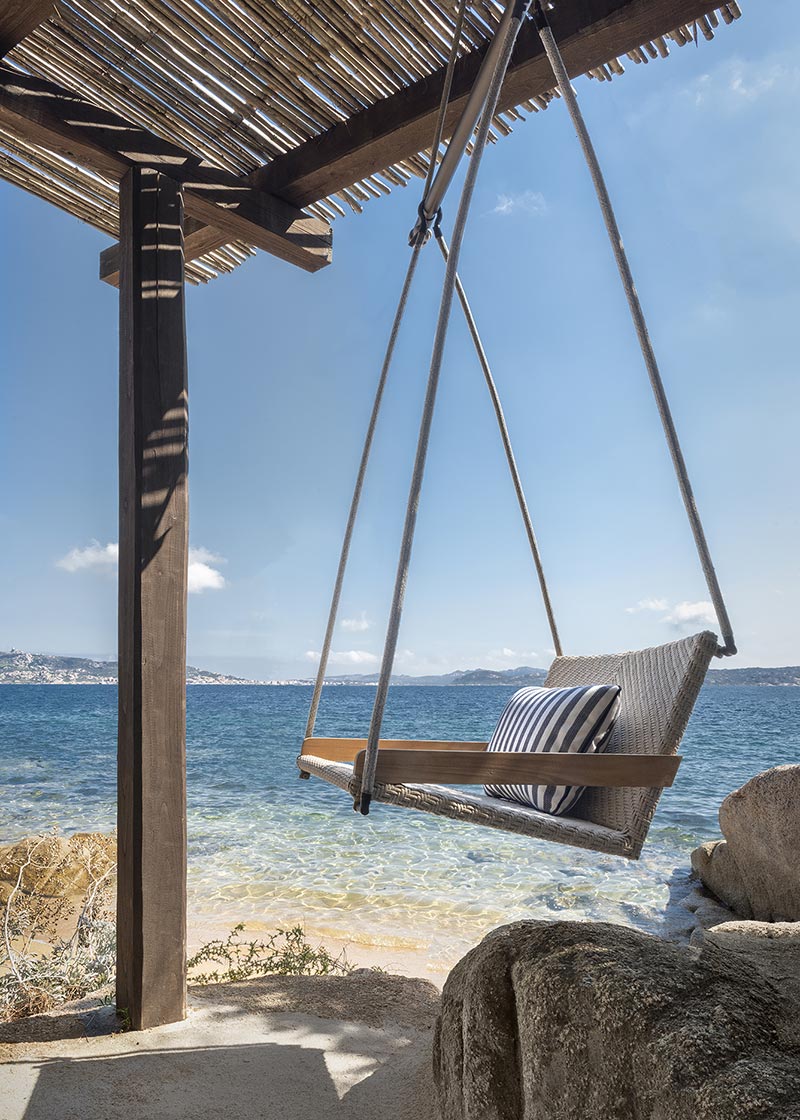 Land and sea
Between land and sea, in the shade of the olive trees, a bright while canvas fills like a sail. Recuperating a sense of belonging to nature, sharing an infinite instant, a unique style.
As in a dream, a four-poster canopy is brought down to the beach. Its total minimalism creates a haven that is welcoming and yet open to the caress of the breeze and the sun. Its light and shade play with a memory of the arabesques that the sun draws on white villa walls. This is just one of the examples of how Ethimo interprets the Mediterranean spirit to create unique settings and situations, its style always fascinating style and with painstaking care paid to every last detail.