Pure Mediterranean energy.
Courtesy of La Mamounia
Vibrations, nature, architecture.
Cultures intertwine, light dazzles and fills the eye in an explosion of sensations that delight, intrigue, surprise.

A Mediterranean land that leaves you breathless at every encounter.

Discovering intimate, luxurious, unique, refined places is combined with natural continuity with a harmonious crowded chaos, where vibrating energies alternate to the rhythm of colours, sounds, pungent smells and heady scents. The power this land unleashes is inexplicable, contagious, impossible to forget. It satiates the eyes, heart, mind and soul.
Colourful contrasts in Morocco create a special quietness, unrepeatable elsewhere in the world.
Marrakech is like a set that naturally takes shape every day in which man, nature, history, architecture and culture coexist, communicate, harmonise in the rhythm of this extraordinary place.

Such different stories and identities here converge into one unique setting, perfect in its disorder.
From weaving to jewellery, ceramics to the art of Zellij, from monumental nature to the elegant, lush gardens hidden inside the Riads, everything has its own space and at the same time influences the identity of the rest. A game of exchanges that seems to never happen but is concrete, daily.
In the crowded Medina, the labyrinth of alleyways are a haven of traditions, culture, architecture and crafts.
All around, the desert stretches, opens up, lets the colours of the earth enhance the contours of nature. Here, in an unexpected way, contemporary architecture ties in with the landscape in a bond marked by materials, shapes and colours that draw inspiration from the desert.
And then there are the cactus plants, whose sculptural lines design the interior of extraordinary gardens in which majorelle blue brings out the beauty of traditional buildings.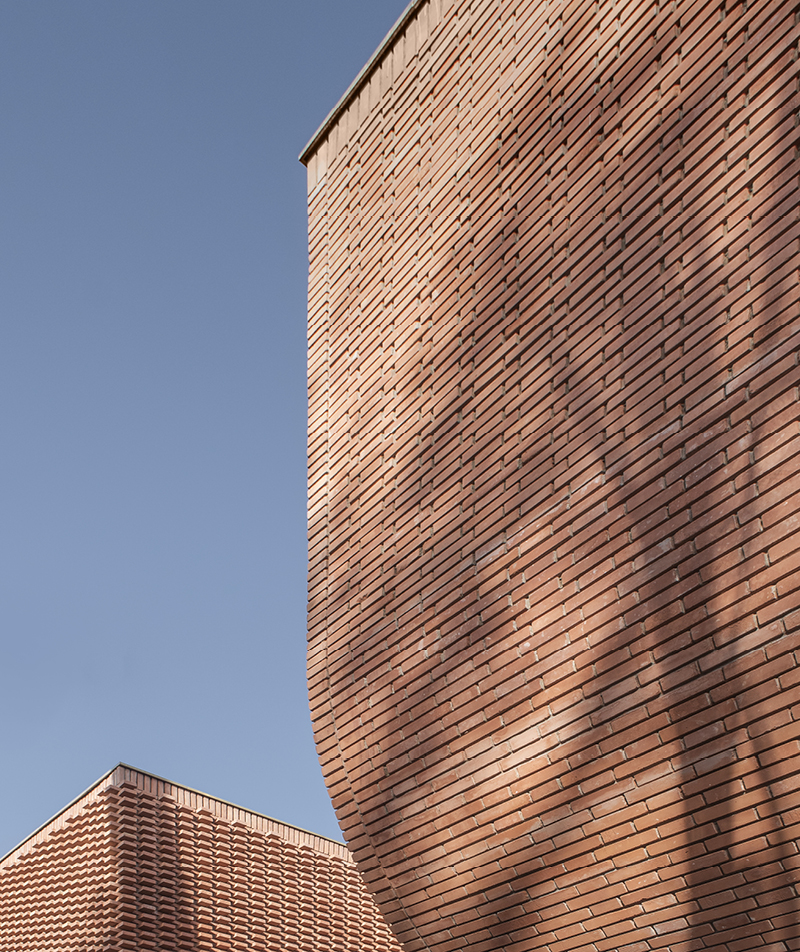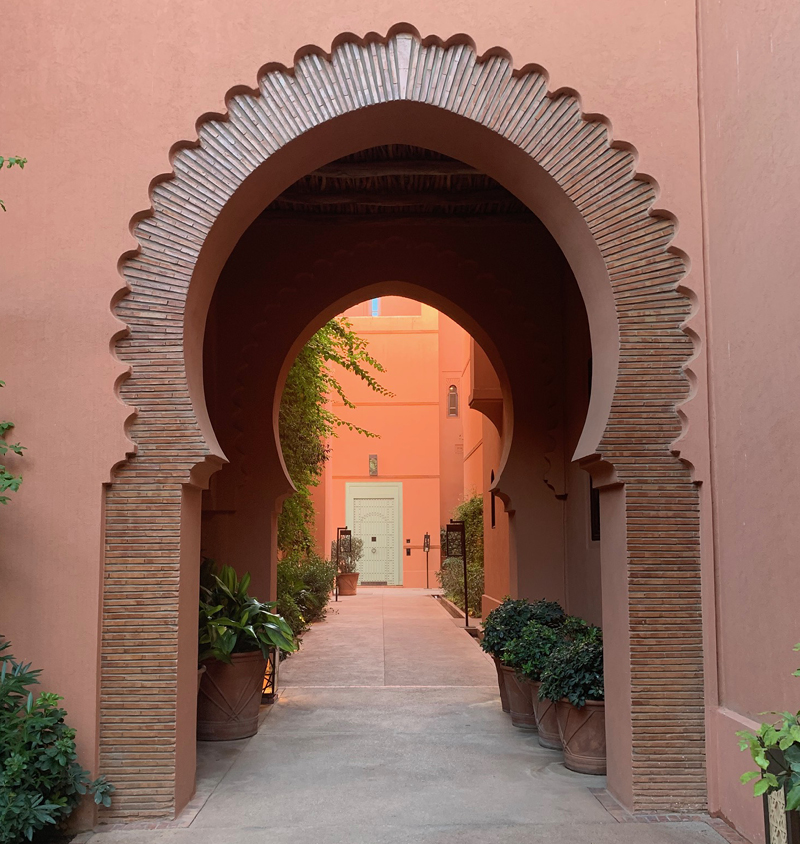 An authentic setting, where hospitality is transformed into a unique experience.
Mamounia Palace in Marrakech has a centuries-old history, where the typical architecture lives on in a refined concept of hospitality, never over the top, with luxury in every detail. The accommodation recalls the Moroccan art of living: relaxation is a private moment, far from the hustle and bustle, inside super-exclusive Riads where beauty and comfort are distinctive features. And so the Royal Mansour or The Sultana open up to guests, narrating, in their historicity, the essence of this kaleidoscopic land in its customs, its traditions, in the landscape and in the architecture.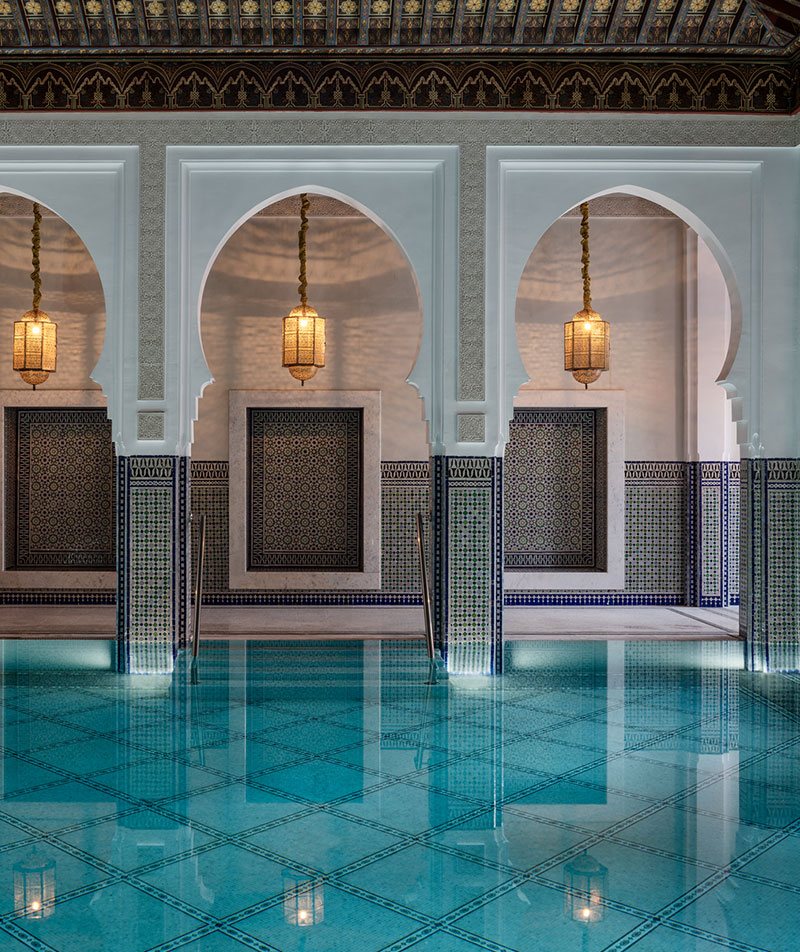 Courtesy of La Mamounia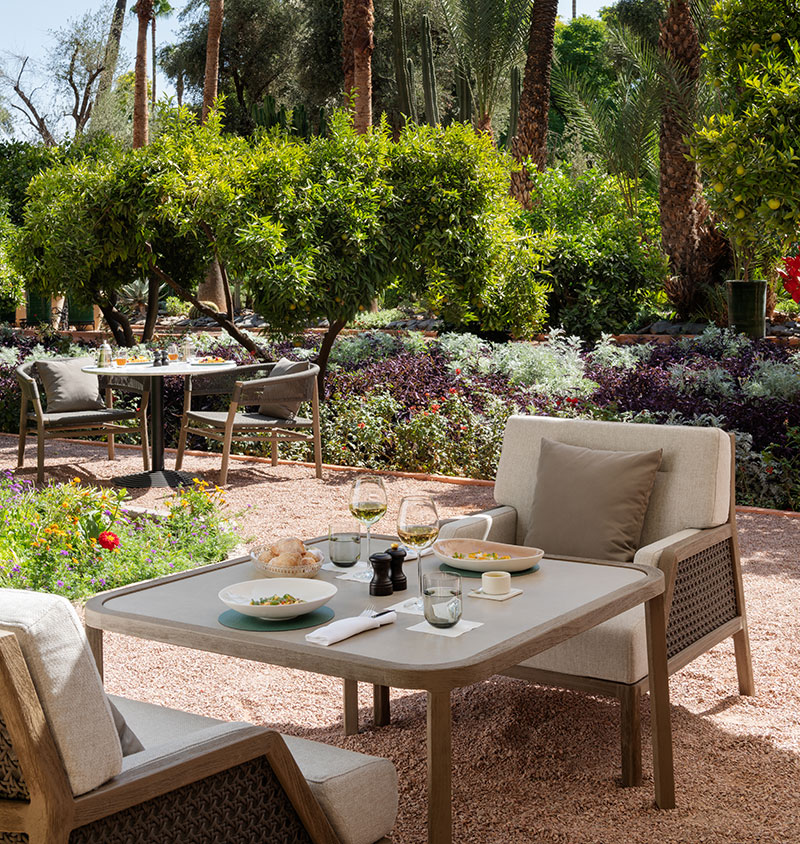 Courtesy of La Mamounia
Marrakech is an inclusive, special city, a hotbed of creative talent and an exclusive destination for heads of state, actors, artists and designers, who have found here a secret haven of relaxation, inspiration, and stimuli for creativity.
A place of yesterday, today and tomorrow that follows the world with its history, its traditions, its timeless modernity.