Exploring a medieval village
Modern interpretations of wellness, among history, ancient walls, and nature.
Immersed in Val d'Orcia, surrounded by Tuscany's gentle hills, Castiglioncello del Trinoro is a medieval village that has been revived in the modern age, surprising visitors with the authenticity of its preservation.
The surrounding landscape is characterised by the elegance of the Tuscan countryside, a quintessential aesthetic of Italy, where nature and architecture have coexisted in perfect harmony for centuries. Today this village is an "albergo diffuso", or a decentralized hotel, that, with elegant discretion, accommodates guests in timeless spaces enhanced by modern comforts and ancestral perceptions.
The traditional country-style architecture has been completely renovated, transforming into an exclusive location, in which colours, materials, and large spaces communicate with one another without constraints of time or purpose.
Here wellness is found in the little things, everything is at once yesterday, today, and tomorrow. A spacious terrace overlooks the landscape and the days begin and end with the emotion of sunrise and sunset. The rolling fields, vineyards, art, and architecture embrace the modern age, suggesting a slow-paced lifestyle in which every one of the five senses is fully awakened.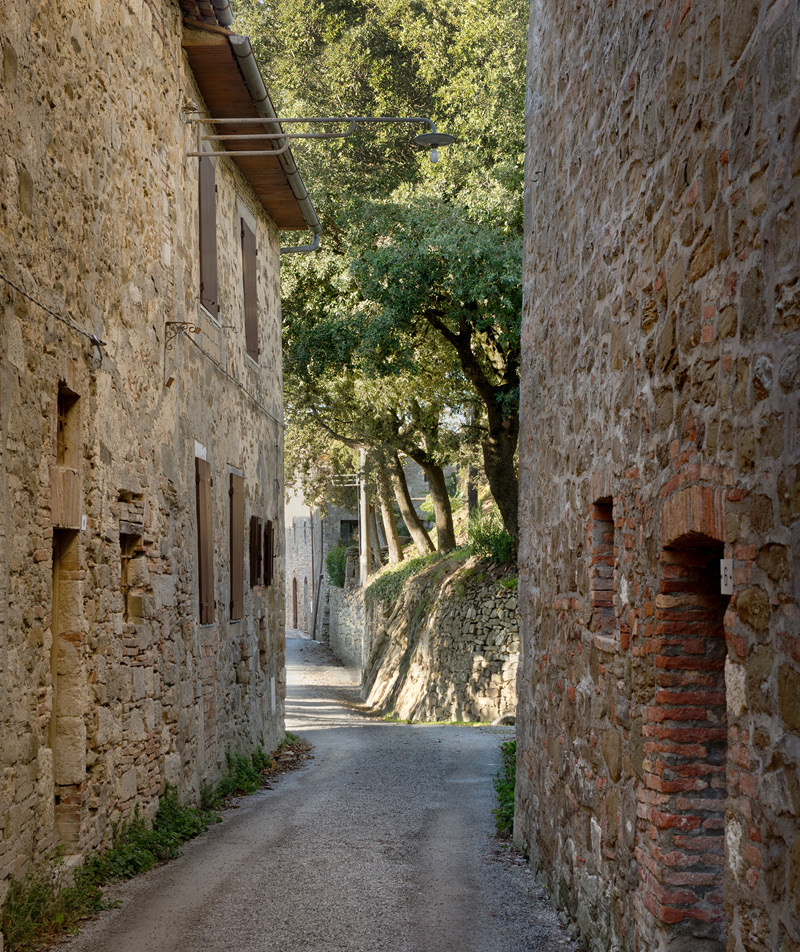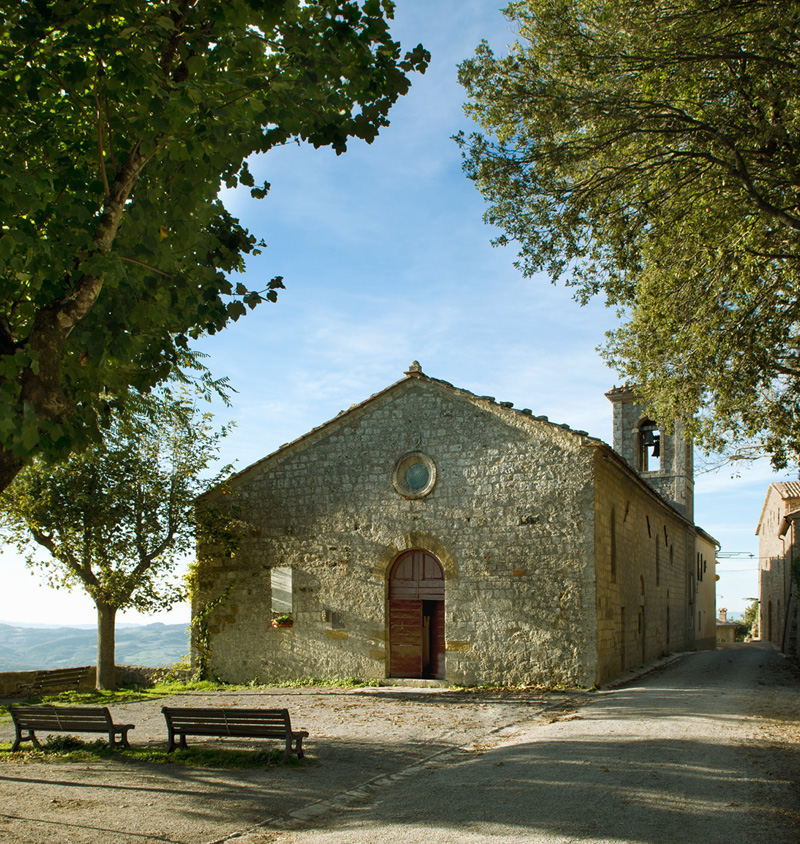 The exposed stone, chosen for the renovation of the interiors, blends with rustic wooden details and fabrics featuring the traditional weaves of Pienza. Delicate shades of beige serve as the background for the furniture which, in the simplicity of its contours, embodies the perfect balance between tradition and design.

All around: houses, countryside, vineyards, and gardens, with a timeless allure, tell a story about respect for nature and dedication to beauty.
Within the intimacy of the village, there is an almost surreal atmosphere: wellness culture expressing all of its many nuances. The ancient Romanesque Church of Sant'Andrea, in the heart of the village, overlooks the Val di Chiana, all the way to the Apennines. Baroque music fills the medieval streets and the scent of traditional Tuscan olive oil focaccia, accompanied by a full-bodied Montalcino red, awakens one's palate and nose.

Everything transforms into an incredible human adventure, in which past and present weave together to create a contemporary atmosphere that comes alive in tradition, art, and nature.